Repairs and Service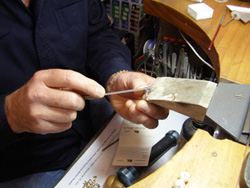 Your jewellery is a precious item, often with sentiment attached. In many cases it cannot be replaced.
At Lester's we offer a full range of professional repair, refurbishing and refinishing services.
As well as being able to remake jewellery, or make from scratch, our services include all types of jewellery repairs, pearl and bead stringing, watch bands and batteries.
Would you like to recycle some older jewellery to create new custom jewellery? Rediscover the value of old jewellery by using it in a beautiful new piece of jewellery that fits your specifications and ideas.
We can create something beautiful for you,
from this.....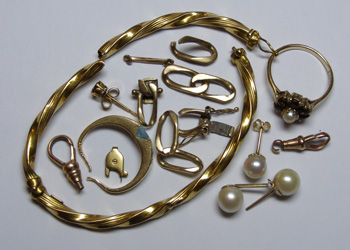 .....to this